SERENGETI® TANZANIAN ROAST CHICKEN WITH HERBS FELID GRAIN FREE FORMULA CAT FOOD
Product Description:
Nature inherently designed cats to thrive on diets abundant in animal proteins. Serengeti® has all the essential requisites to meet the nutritional requirements that cats have evolved over thousands of years to consume. Powerful levels of healthy, rich and nourishing premium quality meat proteins results in a highly digestible, exceptionally palatable diet that cats hunger for. Serengeti® is a grain free, low carbohydrate diet. Reducing carbs for your feline, results in considerable benefits, particularly when sensitivity to grains is bothersome, and provides maximum nutrient absorption. Vital nutrients like amino acids come from fresh proteins and are the building blocks that encourage strong bones and muscles.
Unlike most feline formulas Serengeti® contains probiotics which are naturally occurring microorganisms that help regulate the movement of food through the intestine and promote digestive health. Omega-3 fatty acids for numerous normal body functions and building cell membranes in the brain High grade fresh chicken fat contributes linoleic acid which is the most important omega-6 fatty acid. Omega 6-fatty acids reduce inflammation, promotes healthy skin and coat condition, proper membrane structure, and absorption of fat-soluble vitamins. The ratio of omega-6 to omega-3 fatty acids is included at the correct ratios that is most beneficial to felines.
Most mammals are able to manufacture enough taurine from other amino acids to meet their needs however, felines have a limited ability to manufacture taurine. Taurine is an amino acid, and amino acids form the main constituents of all proteins, in addition, is critical for standard vision, normal heart muscle function, digestion, routine pregnancy and fetal development, and maintenance of a healthy immune system. Fortunately for the cat, taurine is readily obtained from the diet, as long as the diet contains high levels of animal-based proteins which Serengeti® has a wealth of. During pregnancy, a mother cat must have adequate levels of taurine to maintain her health and to ensure proper growth and structural development of her kittens. Taurine is not stored in large quantities in the body and so must be consumed on a regular basis.
Organic kelp contains more than 60 essential vitamins, minerals and trace elements. Sea kelp has a long history of medicinal uses stemming back to the ancient Greeks who used it to treat intestinal disorders. Kelp has increasingly found its way into homoeopathy and herbalism where it it is used as a remedy for poor digestion, normalizing effects on the sensory nerves, arteries, colon, liver, gall bladder, pancreas, bile duct, kidneys, prostate gland, uterus, testicles and ovaries. Serengeti® is nutrient dense for energy and has essential vitamins, minerals, and other distinct key building blocks that encourage strong bones and muscles. Peak health and optimal body weight for domestic, show and exotic felines of all life stages.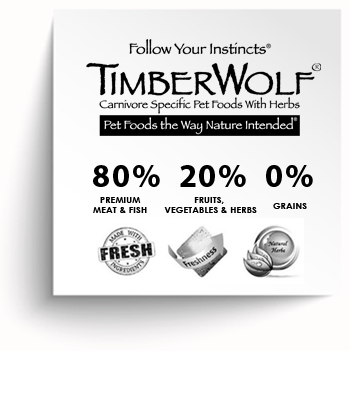 Ingredients:
Chicken, Herring, Spray Dried Chicken Liver, Green Peas, Garbanzo Beans, Chicken Fat, Salmon, Sweet Potatoes, Flaxseed, Spray Dried Chicken, Dried Organic Kelp, Dried Saccharomyces Cerevisiae, Sardine Oil, Dehydrated Alfalfa Meal, Eggs, Whole Carrots, Blueberries, Dried Celery, Dried Beets, Dried Parsley, Dried Watercress, Dried Spinach, Dried Tomatoes, Casein, Dried Whole Milk, Lecithin, Choline Chloride, Minerals: [Zinc Amino Acid Complex, Iron Amino Acid Complex, Manganese Amino Acid Complex, Calcium Pantothenate, Potassium Iodide, Sodium Selenite], Vitamins: [Vitamin E Supplement, Vitamin B12 Supplement, Vitamin A Acetate, Niacin (A Source Of Vitamin B3), Vitamin D3 Supplement, Riboflavin (A Source Of Vitamin B2), Folic Acid, Pyridoxine Hydrochloride (A Source Of Vitamin B6), Thiamine Hydrochloride (A Source Of Vitamin B1), Biotin (A Source Of Vitamin B7), Citric Acid (A Source Of Vitamin C), Mixed Tocopherols (A Source Of Vitamin E and A natural preservative)], Prebiotics: [Chicory Root (Inulin)], Probiotics: [Dried Lactobacillus Acidophilus Fermentation Product, Dried Lactobacillus Casei Fermentation Product, Dried Lactobacillus Lactis Fermentation Product, Dried Bacillus Subtillus Fermentation Product], Papain, Yucca Schidigera Extract, Beta-Carotene, Fructooligosaccharides, Taurine, L-Carnitine DL-Methionine, Rosemary Extract (a natural preservative).
Guaranteed Analysis:
Crude Fibermax. 2.5%
Moisturemax. 9%
Crude Proteinmin. 36%
Crude Fatmin. 18%
Omega-6 Fatty Acids3.4%
Omega-3 Fatty Acids1.2%
Vitamin A22,000 IU/kg
Vitamin D1,200 IU/kg
Vitamin E350 IU/kg
Taurine1.6%
---