SOUTHWEST CHICKEN & WHITE FISH WITH HERBS™
Product Description:
Prospecting for something homegrown ? Journey west for the spirit of wild frontier.
Southwest Chicken and Herbs has over 10 lbs of chicken and fish for every 20 lbs of dog food. Earthy hardy yams, nutty flavored garbanzo beans, sweet potatoes and yucca schidigera makes this a simple, unsophisticated yet unsurpassed diet.
Timberwolf Southwest Chicken and Herbs LEGENDS formula is a grain free highly nutritious diet designed for the long-term maintenance of dogs who have reached maturity as well as for growing puppies and is designed to provide optimum canine nutrition, thus enhancing vitality and disease prevention. This formula contains liberal amounts of herbs that have been shown to aid digestion and improve diarrhea and thus may be beneficial for dogs with digestive problems. Our Southwest Chicken & Herbs is a meat based formula that has over 10 lbs of chicken and fish meal for every 20 lbs of dog food and includes five protein sources.
The high levels of amino acids provide the building blocks necessary for a thick vibrant coat, healthy pink skin, a strong immune system and excellent muscle tone. Melanin, a protein that provides pigmentation, is built from amino acids consumed in the diet. Southwest Chicken & Herbs LEGENDS Formula also contains chicken fat an excellent source of linoleic acid, which is high in omega-6 fatty acids, tuna oil, a fat which contains high levels of omega-3 fatty acids. Alfalfa is known for its aid as a blood purifier and anti-arthritic. and coriander for its anti-diabetic and anti-inflammatory properties. We do add vitamin K3 (menadione sodium bisulfate) in any of our formulas because of health risks to animals and rely instead on high levels of foods that are high in vitamin k1 such as alfalfa, kelp, and spray dried chicken liver. Recommendations: Puppy, Growth, Performance, Maintenance.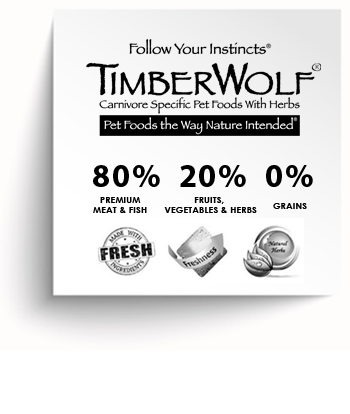 Ingredients:
Southwest Chicken and Herbs: Chicken, Spray Dried Whitefish (Fish Hydrolysate), Yams, Chicken Fat, Garbanzo Beans, Spray Dried Chicken Liver, Salmon, Sweet Potatoes, Spray Dried Chicken, Dried Organic Kelp, Dried Saccharomyces Cerevisiae, Tuna Oil, Dehydrated Alfalfa Meal, Ground Tumeric, Ground Cumin, Ground Coriander, Ground Rosemary, Ginger Root, Garlic, Anise Seed, Dried Celery, Dried Beets, Dried Parsley, Dried Watercress, Dried Spinach, Tomatoes, Papaya, Lime, Casein, Lecithin, Choline Chloride, Minerals: [Zinc Amino Acid Complex, Iron Amino Acid Complex, Manganese Amino Acid Complex, Calcium Pantothenate, Potassium Iodide, Sodium Selenite], Vitamins: [Vitamin E Supplement, Vitamin B12 Supplement, Vitamin A Acetate, Niacin (A Source Of Vitamin B3), Vitamin D3 Supplement, Riboflavin (A Source Of Vitamin B2), Folic Acid, Pyridoxine Hydrochloride (A Source Of Vitamin B6), Thiamine Hydrochloride (A Source Of Vitamin B1), Biotin (A Source Of Vitamin B7), Citric Acid (A Source Of Vitamin C), Mixed Tocopherols (A Source Of Vitamin E and A Natural Preservative)], Prebiotics: [Chicory Root (Inulin)], Probiotics: [Dried Lactobacillus Acidophilus Fermentation Product, Dried Lactobacillus Casei Fermentation Product, Dried Lactobacillus Lactis Fermentation Product, Dried Bacillus Subtillus Fermentation Product], Papain, Yucca Schidigera Extract, Beta-Carotene, Fructooligosaccharides, Taurine, L-Carnitine, DL-Methionine, Rosemary Extract (A Natural Preservative).
We reserve the right to make small changes in formulations from time to time in order to improve performance. Labels on bags may vary slightly from website ingredient listing.
Guaranteed Analysis:
*Not recognized as an essential nutrient by the AAFCO Dog Food Nutrient Profiles.
Please provide your pet with lots of fresh water and regular vet visits for optimum health.
Kibble color may vary dependent upon the raw ingredients included in formulation at the time of production.
Working, lactating, whelping dogs and puppies should be fed near the high end of the above range. Please adjust accordingly. Because puppies eat much more per body weight than adults, some breeders recommend letting the puppy eat as often as it wants.
** A standard measuring cup holds 150g or about 5 ounces of food
---